There are many ways to travel around the world. However, the most practical and cheap way to take on this adventure is by doing a road trip. Nonetheless, it is also very important to take into account that each country has a maximum blood alcohol level in Europe. You don't want to get a fine in the middle of your vacation for not knowing this.

In some countries, they tend to be more strict in comparison to Spain, so it is important for you to bear this in mind. Before going on a trip it is always good to plan it out. Below, we explain everything you need to know before going on a road trip.
Alcohol controls in Spain
It is vital that before you travel through Europe you know about the permitted alcohol levels. Statistics show that around 25% of all deaths on the road happen because of alcohol. Because of this, since 1970 the use of hand alcohol meters was installed. This device allows you to do an alcohol test very quickly and easily.

As you may know, when the percentage of alcohol in your blood rises, it is more likely for you to suffer an accident because this substance impairs your ability to drive. If you want to go on a trip around Spain, you must know that the allowed alcohol percentage in your blood is 0.5g/l for general drivers and 0.3g/l for novice drivers. The same limit is installed in many countries around Europe.
Alcohol limits in different countries of the European Union
IIf you decide to travel in your car around different countries from the European Union, we recommend you be aware of the allowed alcohol limits.

In most countries of the EU, there is a difference between novice and experienced drivers. As mentioned before, in Spain the maximum allowance of alcohol is 0.5g/l for general drivers; the same is repeated in 16 different countries: Germany, Belgium, Chipre, Croatia, Denmark, France, Slovenia, France, Greece, Ireland, Italy, Latvia, Luxemburg, The Netherlands, Portugal, and Switzerland.

On the other hand, in countries like the United Kingdom, Malta and Liechtenstein the allowed maximum of alcohol is as high as 0.8g/l, without distinction between general, novice or experienced drivers. Also, in countries like Poland, Sweden, Estonia or Finland the limit is set at 0.2g/l. However, it is still recommended that when you drive you drink zero alcohol. In fact, in countries like Hungary, Bulgaria and the Czech Republic, the maximum allowance of alcohol is set at 0.0g/l.

The following table contains the maximum alcohol levels permitted in Europe. This data has been reviewed in 2019 by the European Commission.
Maximum blood alcohol levels in Europe
| | |
| --- | --- |
| Country | |
| Germany | 0.5 g/l |
| Austria | < 0.5g/l |
| Belgium | 0.5 g/l |
| Bulgaria | 0.5 g/l |
| Cyprus | 0.5 g/l |
| Croatia | 0.5 g/l |
| Denmark | 0.5 g/l |
| Slovakia | 0.0 g/l |
| Slovenia | 0.5 g/l |
| Spain | 0.5 g/l |
| Estonia | 0.2 g/l |
| Finland | 0.2 g/l |
| France | 0.5 g/l |
| Greece | 0.5 g/l |
| Hungary | 0.0 g/l |
| Ireland | 0.5 g/l |
| Italy | 0.5 g/l |
| Latvia | 0.5 g/l |
| Liechtenstein | 0.8 g/l |
| Lituania | 0.4 g/l |
| Luxembourg | 0.5 g/l |
| Malta | 0.8 g/l |
| Noruega | 0.2 g/l |
| Netherlands | 0.5 g/l |
| Poland | < 0.2g/l |
| Portugal | 0.5 g/l |
| United Kingdom | 0.8 g/l |
| Czech Republic | 0.0 g/l |
| Romania | 0.0 g/l |
| Sweden | 0.2 g/l |
| Switzerland | 0.5 g/l |
According to the new driving and drinking report published by Eurocare, the European Commission spends more than 2.2 million euros in campaigns aimed at reducing the consumption of alcohol while driving. Nonetheless, they don't have any impact on reducing deaths and injuries related to alcohol. At the end of the day, the responsibility is solely on the person who drives.

In case of doubt, it is always better to consult the permitted alcohol levels, in order to avoid future problems. There's also a mobile app available for iOs and Android; it shows you the regulations regarding road safety and it also includes games. However, in case of doubt, it is always better to avoid drinking if you'll drive afterward.
How to calculate blood alcohol levels?
The absorption of alcohol in an adult body is 8 grams per hour. This means that it takes an hour and a half to absorb a glass of wine or beer. The maximum allowance of alcohol can be calculated with the Widmark formula, however, this is only an indicative number.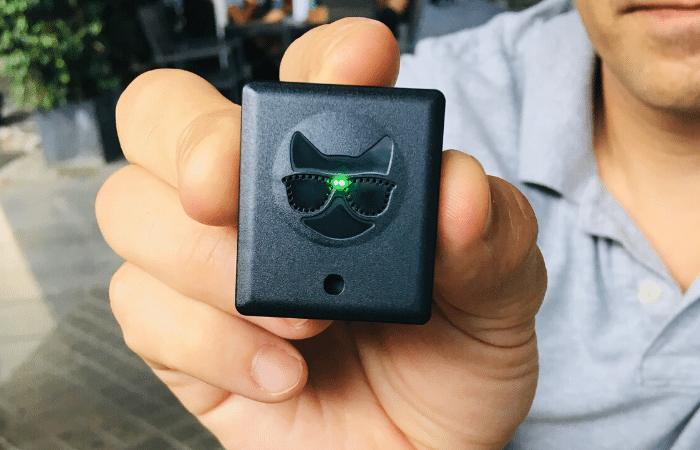 Also, you can calculate your alcohol blood percentage using the Alcocat breathalyzer. This portable device can be linked to your mobile phone through a Bluetooth connection; this allows you to know your current alcohol levels.
What happens if I get a fine while being abroad?
Since the 6 of May of 2015, the Community Directive 2011/82/UE came into force; this measure facilitates the exchange of information regarding traffic infractions. This means that driving through the EU is now the same as driving around Spain. The new and current legislation allows all member states to access the vehicle registry from the Central Traffic Headquarters. This exchange of data affects the following aspects:
Not using the seatbelt or a helmet
Using your mobile phone
Passing a red light
Driving with a blood alcohol percentage higher than permitted
Driving in a forbidden lane
Also, if a driver gets a fine, or if he is detected by radar or stopped by the police, the vehicle can be reported through the car registration number, even if he or she is foreign. The fine will be sent to your address in your native language.

Whenever you receive a fine, you can pay it or appeal against it. If you decide to pay it, you need to write down the amount that's being demanded; you can pay with your credit card or through a bank transfer. If you choose to appeal against it, we recommend you to go to a specialised center that handles this type of administrative procedures.
What happens if you don't pay the fine?
Around 29.1% of people who get fined in a foreign country excuse themselves by saying they were in an unknown place and that they didn't know the traffic regulations. However, this excuse is not good enough!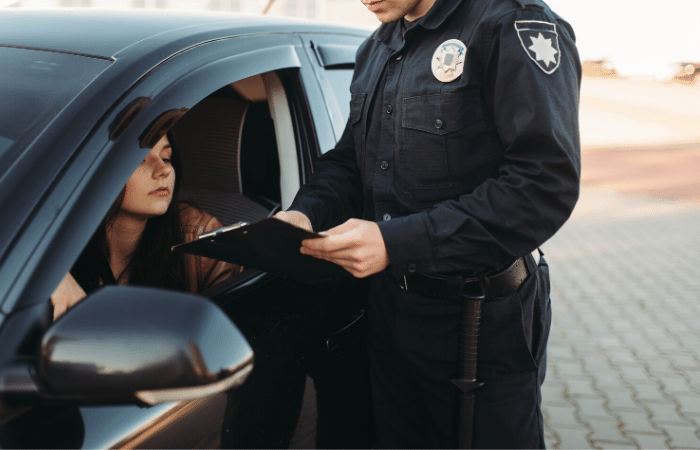 Also, before paying a fine you should make sure all facts are correct, in order to avoid a possible administrative mistake. Once you have confirmed all the data, you can proceed with the payment.

Every country has its own system for penalising these infractions. The consequence of committing a mistake on the road while abroad is that you'll have to pay an economic sanction. If you don't pay this, you'll get the same consequences you would get in Spain. If the fine exceeds 70 euros, the Criminal Courts are the organisation responsible to charge you. Also, if you ignore the payment, you will be unable to drive in that country; your privileges will be restored only after you have paid your fine.

In countries like Ireland, The United Kingdom, Holland or Germany, all fines are of criminal nature, which means they can be managed judicially. So if you fail to pay, you might be unable to go live in that country. Do you think not paying a fine is worth this risk?
What happens if I get a fine while driving a rented car?
If you have rented a car, you still can get fined. Many people think that they won't get fined because the car they're driving is not to their name. However, they are mistaken.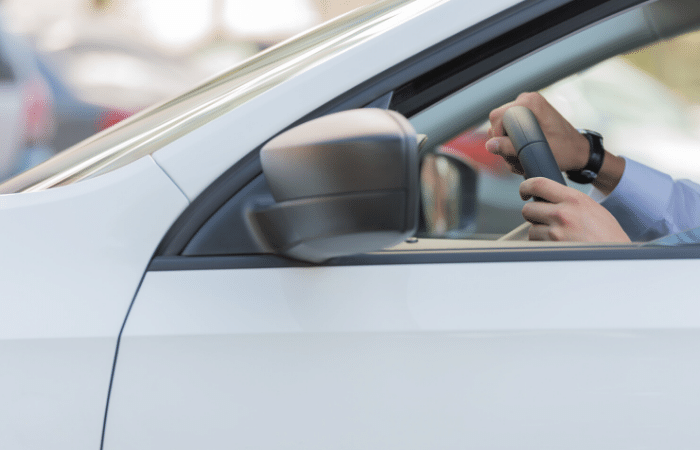 If you commit an infraction while driving a rented car, the enterprise where you hired the service will give out your name to the requesting administration. This happens in Spain and in every other country.

All this information is written in the small print of the contract that you sign when you rent a car. Also, the enterprise usually charges for handling the paperwork that contains your personal information with the authorities. Because of this, we advise you to check the contract to see if it provides a service that handles fines. Remember that if you pay it fast, you can get 50% off from the charged amount. On the other hand, if you take too long to handle the paperwork, you'll have to pay for all of it.

If the car rental company provides a fine handling service, it will handle all the paperwork and will have to know the circumstances in which the infraction was committed. Some companies offer very good coverage for all legal actions regarding the legal defense of a client.

Below, we will show you the different amounts that companies charge for their fine handling services: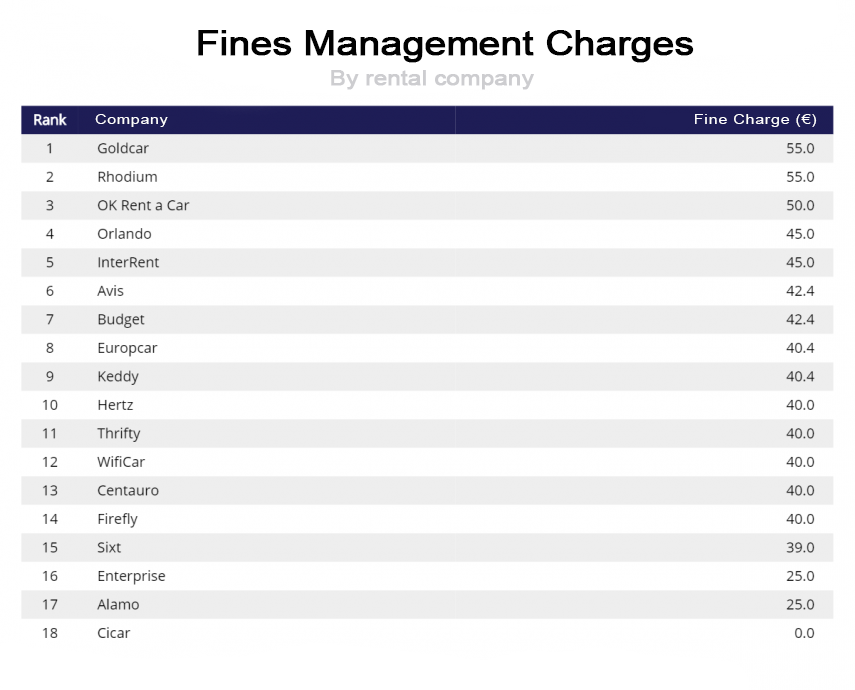 This means, that if you get fined driving a rented car you'll have to pay an extra amount for each sanction. So, it's better to avoid being in this situation.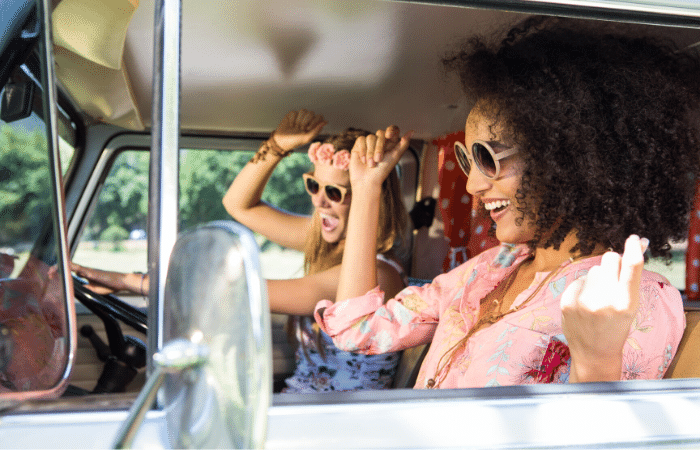 If you have decided to grab a car and start a road trip outside of Spain, we recommend you review the traffic regulations of every country you'll pass through. Also, don't forget to take your driving license with you, your ID, all the documents of the car and the liability insurance.

¿What are you waiting for? Start your own road trip adventure, enjoy traveling at your own pace and create your own path! However, take into account all the previous recommendations and don't forget to take your Alcocat Digital Alcometer with you! This portable device is easy to carry around and it allows you to find out the permitted alcohol levels of each one of the countries you visit. Use it and avoid having problems with the police!